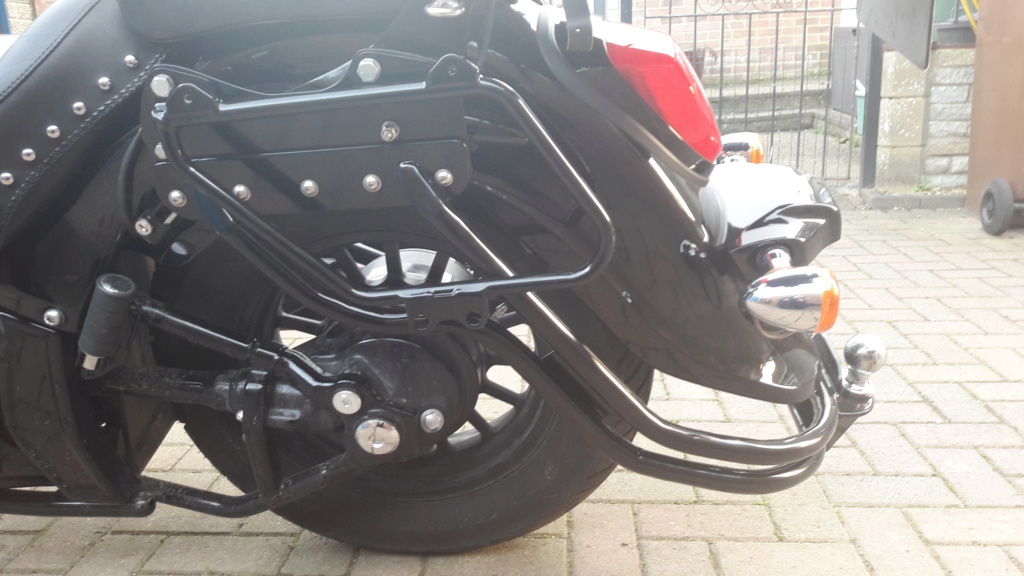 Don't know how this is going to turn out....the pictures look so big!
These are pictures of my towbar that are missing from an earlier post.
Current wisdom is that tube is better than plate as it is more rigid and 25mm tube is better than 18mm tube. Having said that I have seen some nice plate towbars fitted to VTX's in the US. They use 5mm plate and run them down the inside of the rear mudguard. I have also seen them fitted to the outside of the mudguard and following the mudguard shape.
I have seen some plate bars on bikes in the UK and they definitely flex a bit but they have used 3mm plate. Although they say the flexing doesn't affect the handling I am a bit sceptical. Mine is absolutely rock solid - no movement at all.
KeithW