Hello all, im Andres or as friends call me Ants from Estonia, Tallinn (capital). 
My first bike is 99 kawasaki zx6r, i choped it for a bike build-off and won a 3rd place. I was competing with 8 other bikes that were built by chop shops and people who make living by building bikes. So i think i did great for a guy who does leather interiors for cars. Everything that has been done is by me.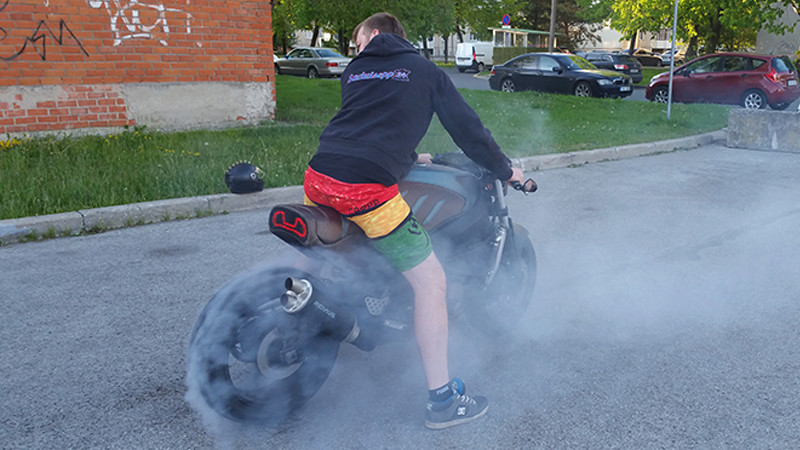 It was a fun/intresting build for me so i decided to do another one but this time do it thoroughly so i bought this badboy.
2003 vs800, 35k km on the clock.
Hoping i will start the chop in the beginning of november, but will see how it goes. I would like to make a bobber style bike and have some cool ideas but thinking it and building it is 2 completely different things for me
A little offtopic, does anybody here know whats up with intruders-alret forum, i see newest members everyday but no one wont activate my account, any ideas?