Hi there, my name is Sajid and I would like to start with my giving a little introduction of myself. I live in this little city called Saskatoon in Canada. I've started riding bikes with a 2007 CBR 600RR but I wanted to get into a cruiser. I ended up buying a 2008 Hyosung Aquila 250, loved the big bike look but didn't have the power I wanted. I finally got a 1985 Intruder 750 and I am in absolute love of the power but would really like to change a few things about the look I would like to change. I am wanting to make it look like a modern blacked out bobber/low rider type look.
I was wondering if there is other Suzuki's you can interchange into the Intruder 750, I really love the tank with speedo on it and the newer looking controls on the handle. Please if someone could mention what all is interchangeable.
Here is the look of my bike currently.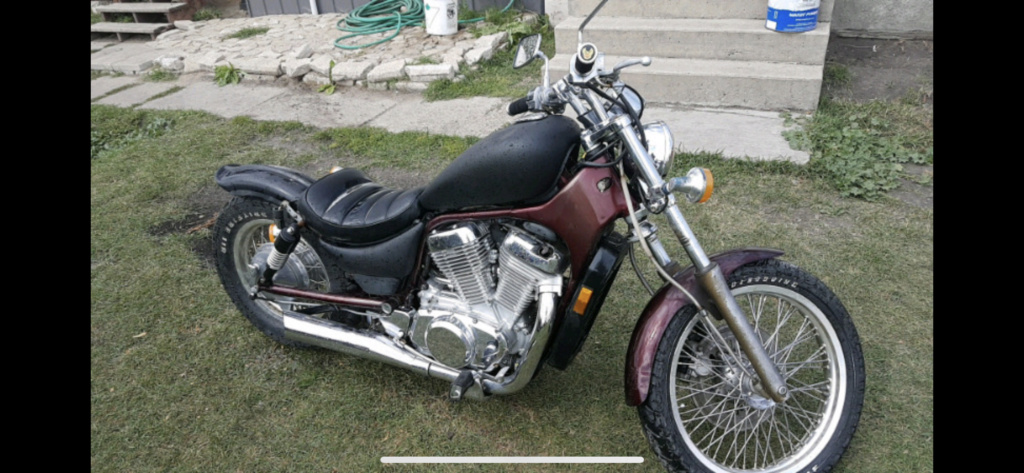 [url=https://servimg.com/view/20050900/2]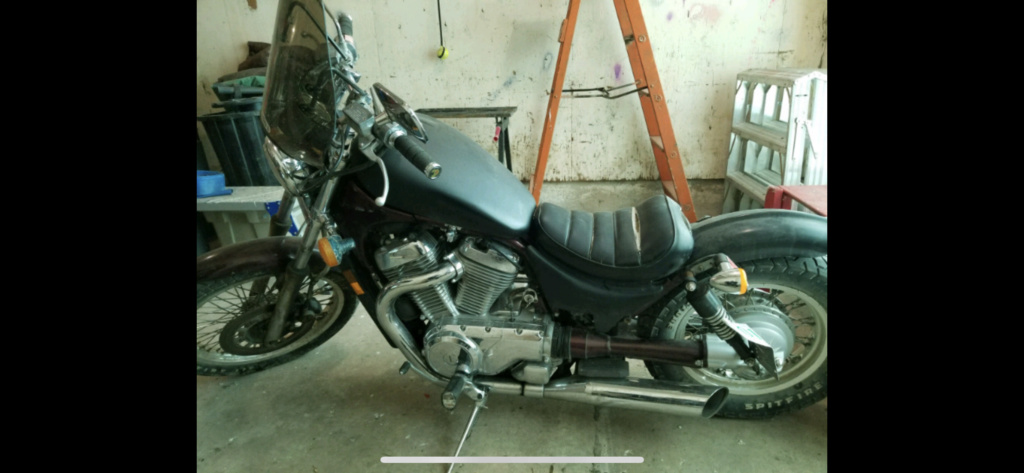 [/url]
Here is kind of what I would like it look like but minus the chrome
Also if the fellow intruder owners be able to direct me to the rear fender piece, ape hangers and lines and anything else that I might need to achieve that look.
I would like to thank everybody's in advance and I'm extremely excited to be part of the intruder group, I can't wait to hear from you fellow owners