Okay, on Sunday Badger and I decided to give his stock exhaust a bit more oomph! First we punched a small hole through the first baffle plate in each pipe by inserting a long thin masonry bit through the end cap and bashing with a club hammer. Then we opened this a bit more with a wider bit. Finally we went to 3/4" using a sharpened pole. We had holes in the end to insert a screwdriver to twist it out. It was a bit of a job! We fired the bike and the sound was deeper than stock but after a bit of discussion decided to go further! 
    So we repeated the process through the first new  hole on the second plate which is a foot or so inside the pipe. When we had finally got through and inspected using a torch....presto we could see the catalytic converter meaning the pipe was now straight through!
We fired her up and the sound was throatier - nice!
Here's a pic and video.....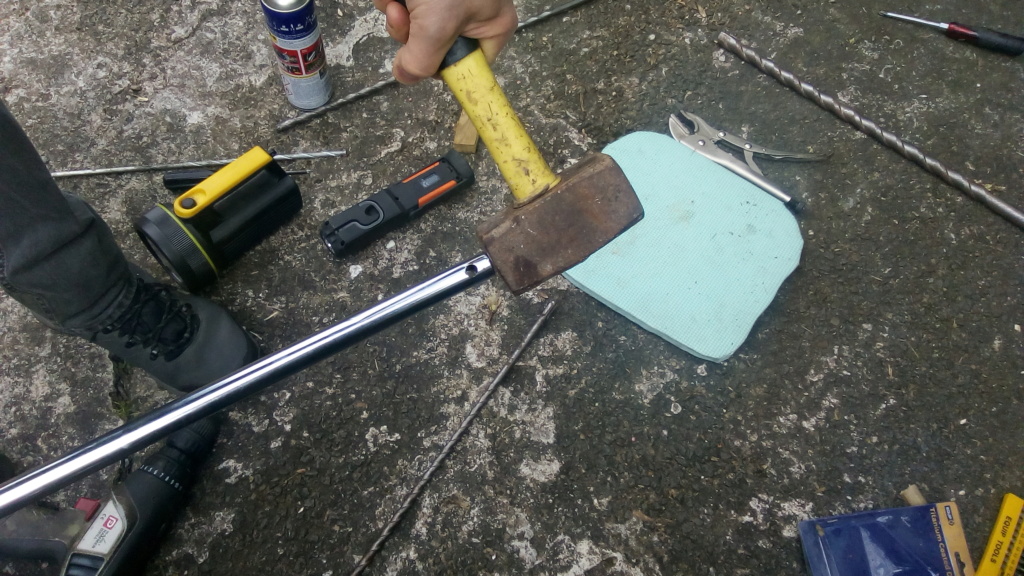 Watch the video with headphones or speakers rather than phone to hear the difference!