Hi all
I am Jérôme from Belgium. 25 years old
I had a kawasaki Z750R, but honestly, too fast for just riding on the road...
So I wanted an oldschool bicylinder.
Here is my 1993 vs 800 intruder that I own since 10 months.
I've already made some changes. Handlebar, plate support, forward controls, handles. I'm now waiting for my new exhausts cobra slashcut two sided.
Glad to share with you!
Jérôme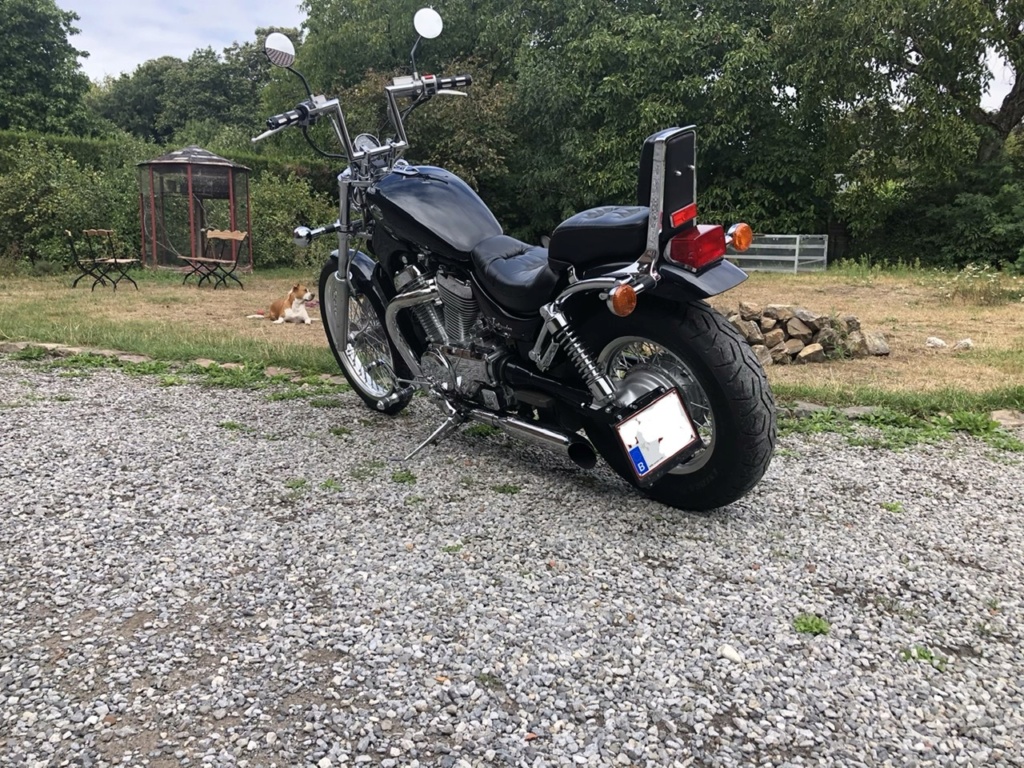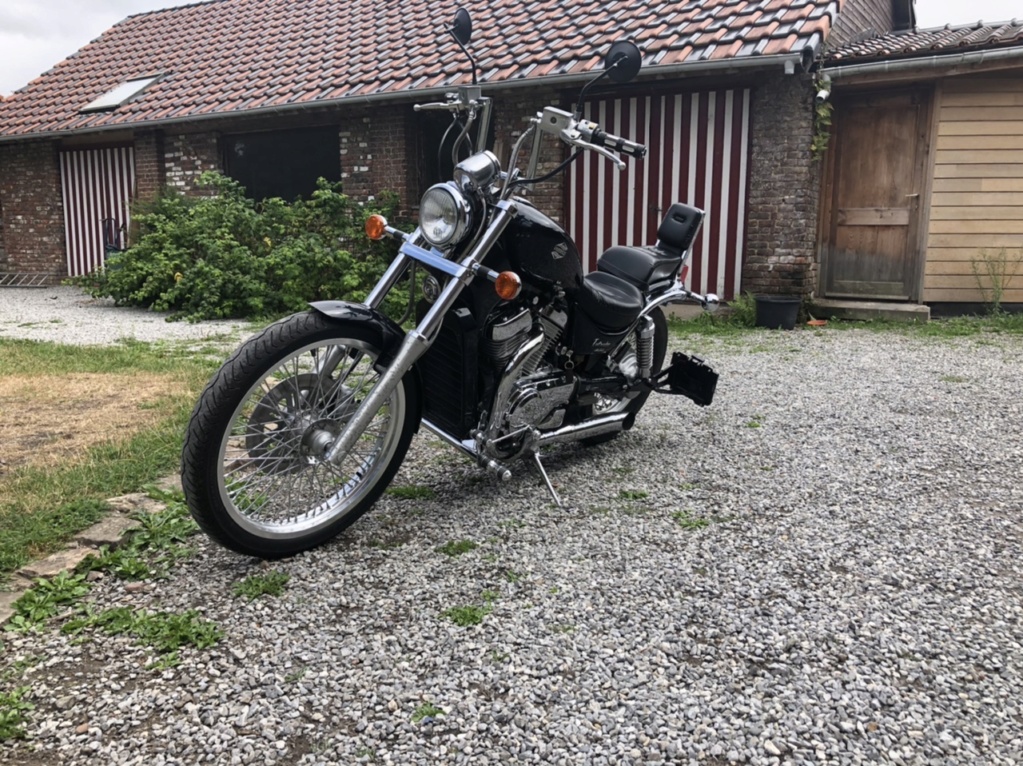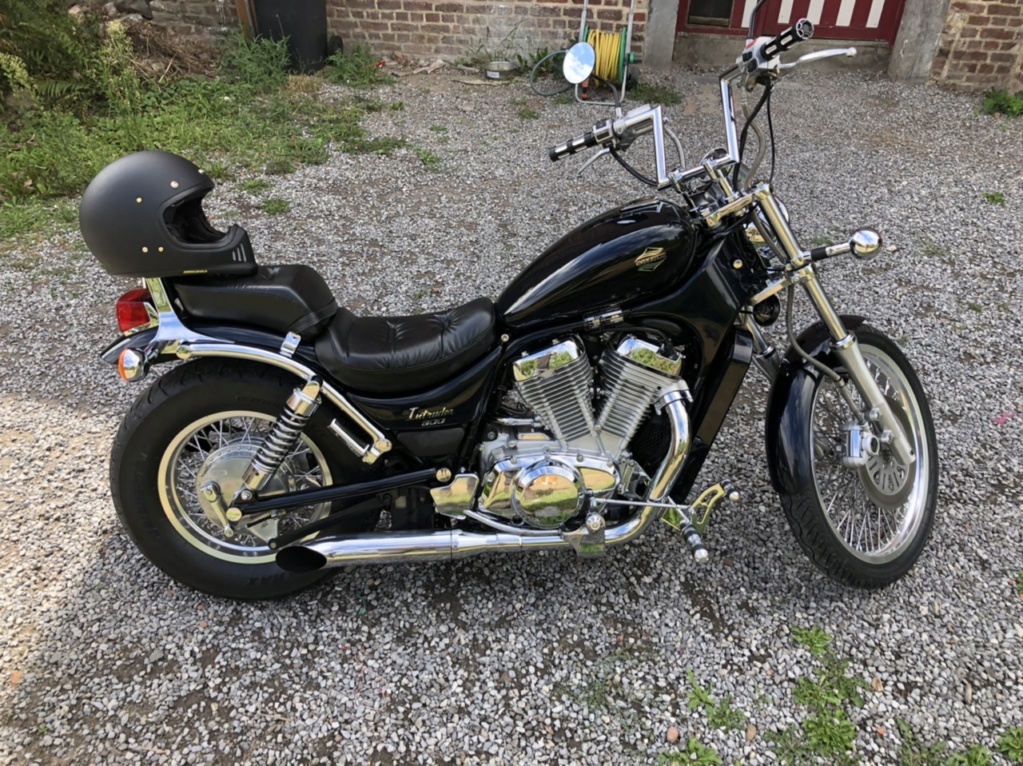 [